Today it's time for another end of the month update and this month I've been super busy! I've moved back to university and started my second year which is scary stuff! Apart from that I've been relaxing in-between work and classes and have quite a few favourites.
TV Shows
Both of these series are finished and are fully available to binge watch its' entirety on Netflix (which I can personally recommend).
1. The Killing
Now this was a random show that I found out of the blue and suddenly became obsessed with! It follows two detectives and crimes/murders they have to figure out. It's got super dark, gritty, mystery/thriller feel to it that I loved. I'd describe it as a darker, more in-depth version of CSI or NCIS and is a lot more realistic. Surprisingly I also cried a lot!
2. Gossip Girl
My final favourite show of the month is one of my all time favourites. I ended up re-watching it this month and I forgot how much I adore this! It's a similar show to 90201, f
eatured in a previous monthly update | link
, but set in New York and definitely has a more serious vibe to it. Now, if that doesn't persuade you, I just have one person to sway you -
Chuck Bass
.
Books
Sadly, due to moving back to university I didn't have a lot of time to read but I managed to find two books that have stood out to me.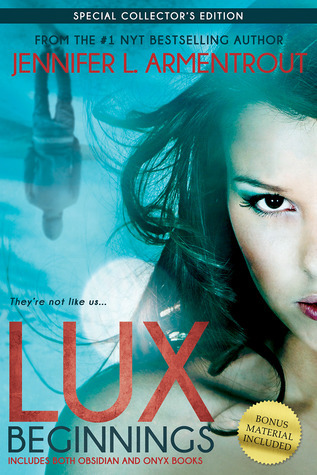 1. Obsidian by Jennifer L Armentrout
The first series of books was a re-read for me and that was the LUX series and honestly it is one of my all time favourites by one of my top authors! It features aliens but in a completely different light! I find it's best going into it not knowing a lot. But what I will say is, if you like paranormal, romance and something that will hook you and end up flying by this is it for you.
Rated 5 stars.
Favourite Quote:
"
"Why are you such an ass?" The words came out before I could think twice.
"Everyone has to excel at something, right?" "
2. The Darkest Part of the Forest by Holly Black
The second, is a book I was really unsure whether I would like or not, but ended up loving. It centres around a brother and sister who live in a town where there's a boy asleep in a glass coffin in the centre of the woods - sounds exciting right? It is! It's got the vibe of a fairytale retelling but still feels completely new and unique. It's a
fantasy
fey containing book with a small amount of romance that doesn't take away from the main plot of the book.
Rated 5 stars.
Favourite Quote: "
Once, there was a girl who vowed she would save everyone in the world, but forgot herself."
Music
I've only been listening to one album and single on repeat this month which is;
1. Beauty Behind the Madness by The Weeknd
Overall, I adore the whole album but one song that specifically stood out to me was 'Dark Times' featuring Ed Sheeran. This album is a must listen.
2.
Infinity
by One Direction
I must admit One Direction is my guilty pleasure, and since Zayn left I was unsure how their music was going to play out. But this new single is amazing and has a brand new sound to them that I'm loving and is getting me excited for their upcoming album.
Film
I have only seen one movie this month but luckily I loved it and that's Sinister 2! It wasn't as scary as the first one, but it definitely made me jump out of my seat a bunch in the cinema!
Favourite Outfit
Favourite Quote
Thank you for reading,